"I hug people I love. Do you?"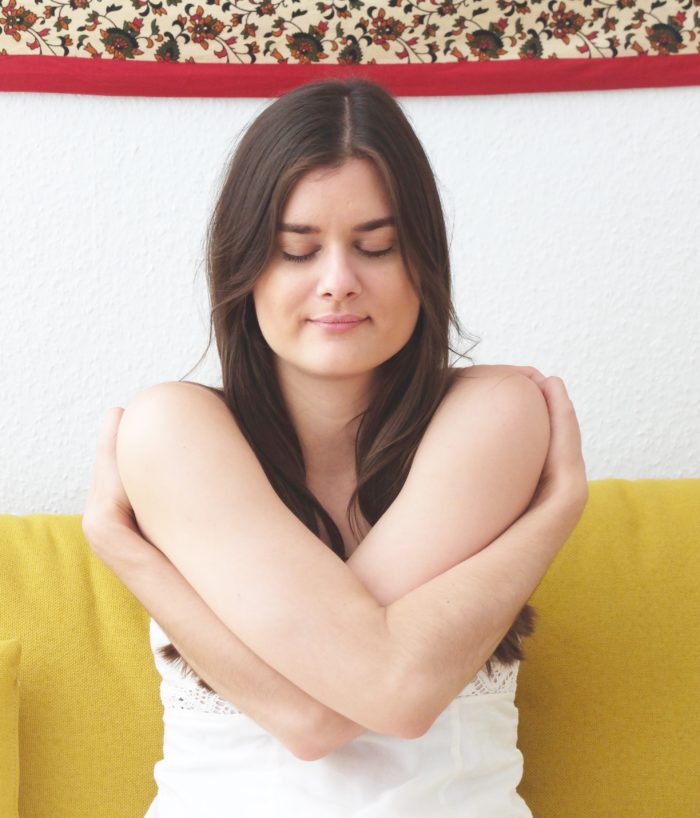 Hi, I am Malou.
The first two decades of my life, I have spent in a place of absolutely rejecting myself. Then anorexia tried their best to wake me up. A little bit later I began to understand what really was wrong with me: I did not love myself. I did not express myself. I was stuck in a place where I was only fulfilling expectations of others and society without even knowing who I really was and what I wanted my life to look like.
From this mind-blowing moment on I have put all my time and energy into one project: developing radical self-love.

I made the decision of total commitment to myself. I learned how to treat myself well, how to trust myself and how to love myself.

And my life totally turned around. I have built myself a life I didn´t even know I was dreaming about. I have learned how to let self-criticism and self-doubt go. I meditated a lot, chanted mantras, took part in amazingly healing rituals, developed awesome morning and evening routines and listened to wise teachers.

Apart from this I also gained a master´s degree in social and cultural psychology, I am trained as a spiritual counselor and have completed trainings in various healing methods such as ThetaHealing.

After years of counseling and developing myself, I decided at some point that the time has come to help others activate their inner coach. So this is what I have done in the past years: I have worked as a self-love coach in one-on-one sessions, workshops and online-courses.

My biggest dream is living in a world, where everyone loves themself. In this world most problems we are facing right now, would not exist as they are only symptoms of not loving ourselves enough or not unconditionally enough. With my work I support you to become a part of this new world. A place beyond belief.
"Everything you can imagine is real"


-Pablo Picasso