ThetaHealing is a meditation that provides one with access to the highest forces of transformation. This technique doesn´t require a specific ideology or belief. However, a certain openness towards new and alternative healing methods is advantageous.

According to my experience it is one of the most effective energetic healing methods that currently exist. In ThetaHealing the source of all transformation, wisdom and healing is creation. If this term doesn´t resonate with you, feel free to find another one. The word is not important. Important is what concept is behind it. Creation has all information about you, me and all other beings.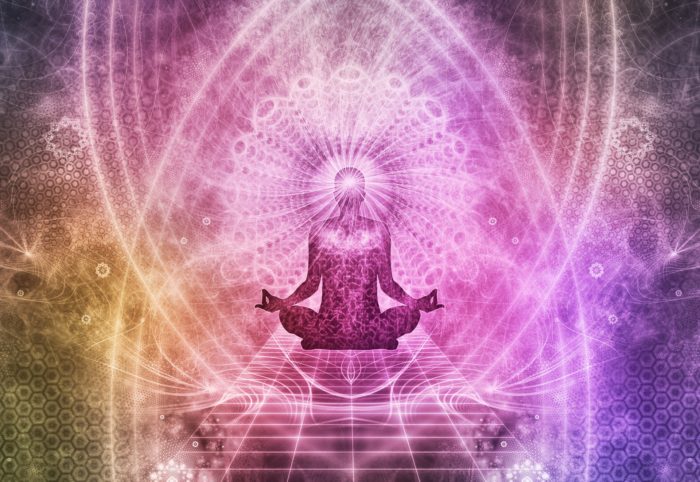 I as a ThetaHealer connect with that source throughout our session. Creation sends pictures, beliefs, blockages, programmes, feelings and much more to me in an intuitive way. Because of the theta brain waves the communication with your unconscious is possible and shadows can be transformed easily. New positive programmes, beliefs and feelings can be activated inside of you. These informations are anchored in you from that moment on and you can also feel and act differently in your everyday life.

With the healing method ThetaHealing you find access to your deepest truth. Untrue programmes, drama, inherited strategies of being unhappy can be resolved and you can step into the light and love that you really are. You clean up inside of you and in your life, so that there is room for unconditional love and joy inside of you. Instead of experiencing your life as an endless loop of one and the same tragedy you change your inner direction and thus also what you find on the outside.

ThetaHealing was developed by Vianna Stibal in the 90s and has been refined up to now. In this moment there are already hundreds of thousands of ThetaHealers on this planet.
---
ThetaHealing® Session

Are there things in your life that you can not change despite of some massive effort and energy you have put into it? Do you want to go deeper and reprogram your unconscious?
If the answer is "yes", a ThetaHealing session is just the right tool for you.

To work on our topics in an awake and conscious state of being is important and right but there are only 10 percent of you accessible in this condition. The other 90 percent are in the unconscious. That means it could be that all the effort you are putting into your personal development is in vain just because you don´t reach the part of you that is responsible for the issue you want to solve.

And this is where TheateHealing comes into the picture. Using this technique one has access to exactly this hidden 90 percent. While being in the theta condition your problem might turn out as a completely different one than you imagined before. We are all experts in telling ourselves stories about why the things are the way they are. But, let´s face it: Often these stories are far away from reality or they are just a small segment of it.

ThetaHealing provides access to this suppressed programmes. The technique helps you stepping into your deepest truth.

The amazing thing is that this is not all. ThetaHealing does not only help us to recognize what is our truth right now, it is also possible to change it. All things you experience as problems in your life have some underlying programmes. Some limiting beliefs are keeping you from attracting the beauty, abundance and joy into your life that you naturally deserve. ThetaHealing helps us to release these programmes and replace them with new positive ones.

Another important area that ThetaHealing can help with is psychosomatics. If you are for example suffering from pain or from a disease, ThetaHealing can be an effective healing method. In this state connected to the deepest truth you can get to know what is really behind that pain or disease and what is necessary for you to experience healing.

ThetaHealing of course doesn´t replace visiting a doctor. The method is explicitly pro conventional medicine and has a self-concept of being an addition to it.

---
ThetaHealing helps you to:
transform limiting beliefs
resolve problems at the roots
energetic cleansing
reclaim soul parts
DNA-activation
healing
releasing anxiety
attracting abundance
adopting new positive feelings
---
ThetaHealing in Berlin
Sessions in Berlin are taking place in my coaching space in Neukölln.
---
ThetaHealing Online
All online sessions will take place via Skype. Telephone sessions are also possible.
---
Costs & Booking
A session takes 60 minutes and costs 80 Euro.
To make an appointment send a mail to: malou@erliebe-dich.de, give me a call: 0157 34656299 or use the button below.